The Management and Engineering for Manufacturing (MEM) program has recently selected two new members for its Industry Advisory Board, Adam Duong, B.S. in MEM '16 and Victoria Marino, B.S. in MEM '19.
The MEM program and its directors have recently decided to expand its industry advisory board members to MEM young alumni in order to gain a valuable perspective from recent graduates who are familiar with the program from the inside, how it prepares its students for careers in various fields, and ways the program might be strengthened. Duong and Marino will be the first two MEM alumni to join the board of manufacturing professionals from across the state of Connecticut.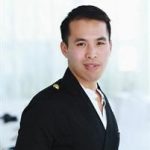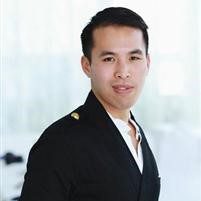 Duong, is currently employed by Pfizer as a Digital Client Partner / Experience Designer for the pharmaceutical giant's Global Operations move to Hudson Yards in Manhattan. He is working on planning space and emerging technologies. Previously, prior to his 2016 graduation date, he also worked for Pfizer as an Analyst and for Southern Tide as a Brand Ambassador.
Duong says, "The MEM program is a rigorous and dynamic curriculum that balances both the business and the technical which is invaluable in today's climate, because the ideal leader today balances both." He goes on to say how pleased he is to be joining the advisory board and to "bring a cross-industry, cross-disciplinary perspective on how the program can best cultivate well rounded individuals."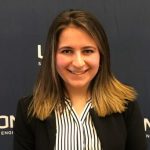 Marino, is currently employed by Kaman Precision Products as a New Product Development Engineer. She has also served as a Leadership Development with the company, rotating through various areas within the company, such as Sustaining Engineering, New Product Development and Program Management. Prior to her 2019 graduation date, she also worked for Wireless Zone as a Supply Chain Purchasing Intern and for Legrand North America as a Quality Assurance Intern.
Marino says she is excited to bring a young professional's perspective to the Industry Advisory Board. "I greatly enjoyed my experience in the MEM program. The diverse coursework and strong student-alumni network greatly prepared me to enter the manufacturing workforce. Having started my career in a multi-department rotation program, I was able to be a valuable contributor in each role I explored."
The first meeting of the board for the 2021-2022 academic year is scheduled to take place in August 2021.