For the last several years, in the Management and Engineering for Manufacturing program, more and more of our graduates are finding jobs related to supply chain management. With the evolving nature of manufacturing and industry in the United States, it's really no wonder.
Supply chain management is defined as the process of managing the movement of goods and services from suppliers, as raw materials, and to end users, as finished goods, in an efficient and effective way. Careers in supply chain management can take the role of sourcing, negotiating, contracting, purchasing, logistics, product design and development, inventory control, distribution and more.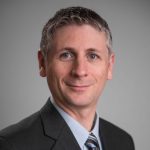 The world is getting smaller, but that doesn't mean that managing the supply chain for manufacturers is getting any easier. In fact, while the world has become more and more accessible with parts of the supply chain traveling around the world in record time, we know it is necessary to produce graduates ready to enter manufacturing in this field, and to bring with them the skills and the creativity needed to expedite the segments of production and access to supplies.
That is why, Dr. Calvert, professor in the School of Business and the co-director of MEM, is developing a course for students interested in supply chain management as a career.
"This course will examine the supply chain from a practical perspective." Calvert said. "Class time will focus on active discussions and case analysis over the lecture format."
The topics, including sales, materials management, logistics, and transportation, and will include real-world examples from the professor's own professional experience.
In addition, external experts such as former MEM and School of Business students, now employed at Unilever, will discuss how supply chain management is performed at their company. Other guest lecturers in the field will include an independent consultant with more than 30-years of experience in the field.
Supply Chain Management, OPIM 4895, will be offered Tuesdays and Thursdays from 11:00 to 12:15 pm.
Supply chain management is an exciting business and engineering field, perfect for MEM students, as well as other engineering and business students as they consider the future of manufacturing leadership in the United States.