It's not unheard of for students to come from across the country or around the world to study at the University of Connecticut. It's not uncommon for students to come these same great distances for the Management and Engineering for Manufacturing (MEM) program. However, it's relatively rare that two youngsters who met 15 years ago in Girl Scouts in Singapore would both end up attending UConn as MEM majors from across the country and around the world.
Archana Velauthapillai and Alexa Boden, both MEM juniors, spent much of their childhood years in Singapore, attending the same school and Girl Scouts troop.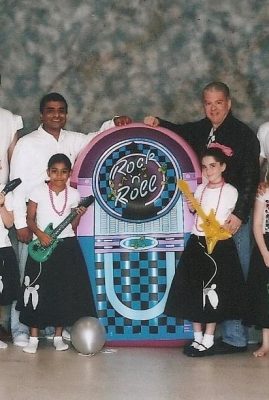 "We knew each other and did a lot of Girl Scouts activities together, but we weren't really close at that time," Alexa said.
They were friends, but didn't really keep in touch when Alexa's parents moved them to Chicago before 8th grade, and Archana's family moved to China just a year later. They remained friends on social media, however, so when Archana saw that Alexa would be attending the University of Connecticut, she reached out to Alexa by private message in Instagram.
Archana, at the time, was living in China with her family when she decided to attend the University of Connecticut. She had assumed she would not know anyone there. Alexa, too, did not think any of her Chicago classmates would be attending a state university in Connecticut so she too had assumed she would not know anyone at UConn. So when the two women learned of each other's plans they knew they had to meet up.
The women were both pretty surprised that they would know anyone at UConn at all, but even more surprised it would be a childhood friend from half a world away.
Alexa came to UConn planning to major in MEM as it blended the business and engineering aspects she loved of product design. Archana started off in Undecided Engineering, but within her first semester knew she wanted to change to MEM.
By the second semester of freshmen year, Archana and Alexa were registered for many of the same MEM classes and first found each other in MEM 1151, Introduction to Management and Engineering for Manufacturing.
Archana recalls, "I was new to the program and didn't know anyone, but I walked in and saw Alexa sitting there, so I sat down right behind her."
"We reconnected pretty fast after that class," Alexa said, "and since then, we've done a lot of group projects together."
---